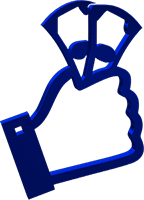 The Vendor Payment Program was established by the State of Illinois in late 2012 and allows vendors to sell their late, unpaid invoices to Qualified Purchasers (QP).
When the State began operating without a budget in July 2015, the Vendor Support Initiative (VSI) was created later that year to give vendors the additional ability to sell late, unpaid invoices without budget appropriations to QPs.
Since invoices with and without budget appropriations exist, both the VPP and VSI are available to vendors. Interested vendors should contact CMS or their State contact to see if their invoices are eligible for either the VPP or VSI.